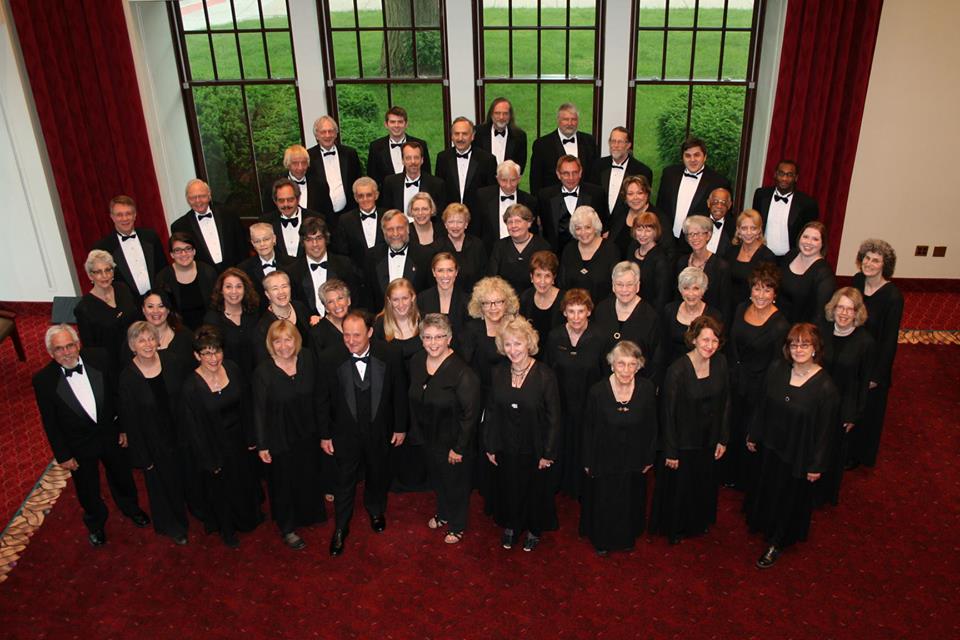 KALAMAZOO BACH FESTIVAL CHORUS
Founded in 1946 by Kalamazoo College Professor Dr. Henry Overley and now in its 71st season under the direction of Dr. Chris Ludwa, the Kalamazoo Bach Festival Chorus is the core of the Kalamazoo Bach Festival with a membership of 70 to 85 singers. The Kalamazoo Bach Festival Society's mission is to bring excellent vocal, choral and instrumental music to the widest possible audience in southwest Michigan through performances by the Bach Festival Chorus in collaboration with local and regional orchestras, and through the sponsorship of renowned vocal artists and choral groups, chamber ensembles, and educational outreach activities. The Bach Festival Chorus has performed major choral works of J.S. Bach and composers indebted to his legacy, which include the great choral masterworks by Mendelssohn, Mozart, Schubert, Brahms, and Haydn to more modern composers such as Rachmaninoff, Ravel, and Bernstein. Besides presenting choral masterworks featuring the Bach Festival Chorus, the organization has recently hosted guest choirs and vocal ensembles such as Voces8 and Chanticleer, organizes an annual High School Music Festival in which hundreds of students participate, and presents an exhilarating week-long music festival highlighting many of Michigan's finest artists.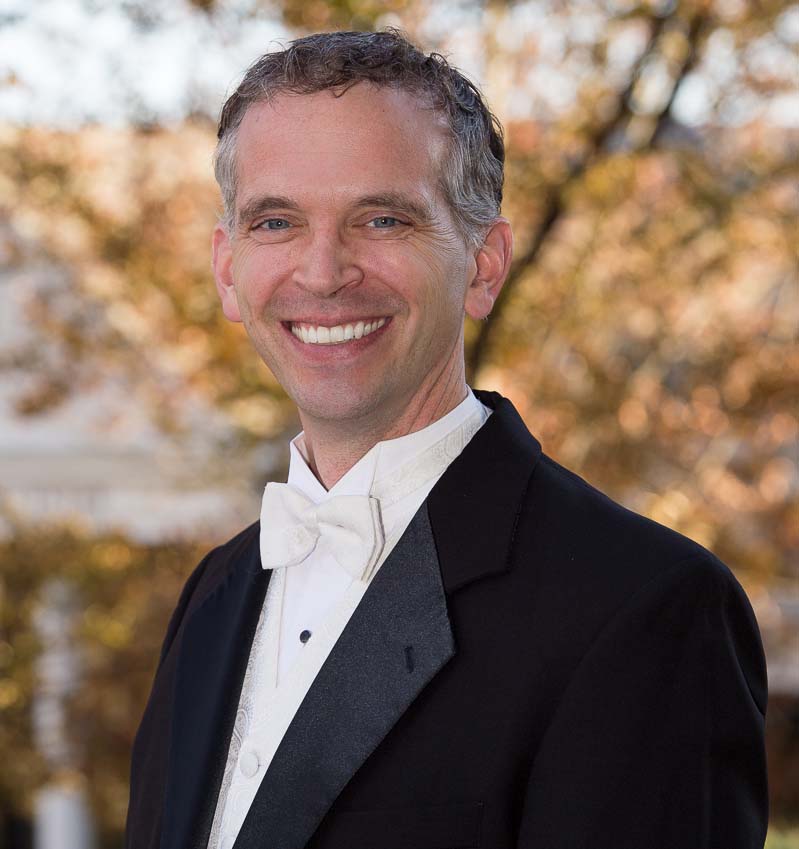 DR. CHRIS LUDWA, MUSIC DIRECTOR
Named Assistant Professor of Music at Kalamazoo College as well as Artistic and Music Director of the Kalamazoo Bach Festival in May 2017, Dr. Chris Ludwa has served as Artistic Director of Bay View Music Festival since 2007, where he leads a 100-voice festival choir, collegiate chamber choir, orchestra, and musical theatre productions. In addition, he oversees over 30 faculty artists, 150 college musicians, 10 theatre technicians, and over 100 volunteers as the festival produces nearly 50 performances over two months each summer. He has worked as an arts presenter, educator, speaker, advocate, and activist in various settings, presenting or collaborating with everyone from Diana Krall and Bobby McFerrin to Bruce Hornsby, using various artistic mediums that include choir, opera, orchestra, chamber music and dance to transcend differences and break down barriers.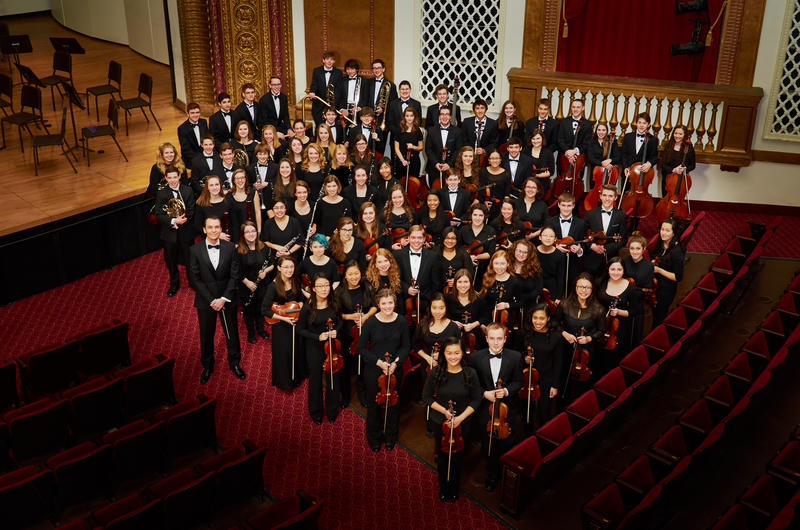 KALAMAZOO PHILHARMONIA
Founded in 1994, the Kalamazoo Philharmonia is the resident orchestra of Kalamazoo College, and brings together students, faculty, auditioned community and professional musicians of all ages to perform great music. It music director, appointed after a national search in 2006, is Andrew Koehler, who also serves as Associate Professor at Kalamazoo College. Having grown enormously since its inception, the ensemble is now of full symphonic proportions (with approximately 75 members), and has been recognized as an arts organization of major importance in the greater Kalamazoo area. The orchestra generally plays three concerts per year, programmed with dynamic, adventurous, and thoughtfully-curated works. Recent seasons have seen performances of Janacek, Mahler, and Ravel, semi-staged operas of Puccini and Bartok, as well as several world premieres; for these efforts, the orchestra won the 2014 American Prize Vytautas Marijosius Memorial Award for Orchestral Programming. It has self-produced several CDs, appeared on CBS Sunday Morning, and collaborated with renowned soloists such as Orli Shaham, Anthony Ross, Orion Weiss, John Bruce Yeh, Richard Stoltzman, Aaron Dworkin, and Danielle Belen.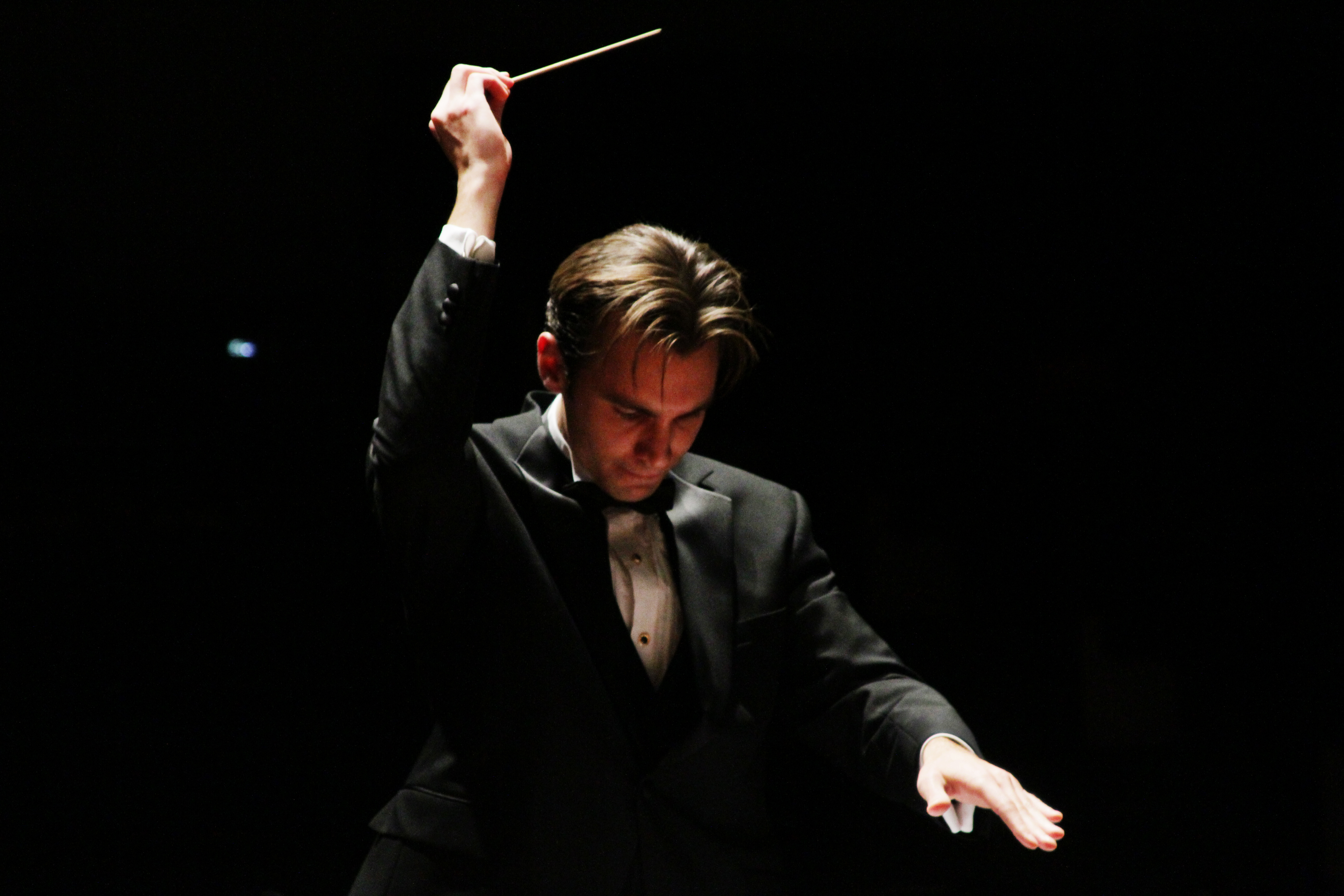 ANDREW KOEHLER, CONDUCTOR
In addition to his work with the Kalamazoo Philharmonia, Andrew Koehler is the founder and Music Director of the Arcato Chamber Ensemble and the Music Director of the Kalamazoo Junior Symphony Orchestra, one of the oldest training orchestras in the United States, which is celebrating its 79th season. Through these ensembles, he has collaborated with leading artists such as Alon Goldstein, Rachel Barton Pine, and Midori. He is active as a guest conductor at home and throughout the world. In recent seasons, he has appeared several times with the West Michigan Symphony Orchestra; the Kalamazoo Symphony Orchestra; the Grand Rapids Symphony Musicians; the Lyatoshynsky Chamber Orchestra in Kyiv, Ukraine; the Ruse Philharmonic in Bulgaria; and the Moldovan National Youth Orchestra, a professional group of recent conservatory graduates, among others. He has additionally led ensembles under the auspices of the Aspen Music Festival, the 2006 Vakhtang Jordania International Conducting Competition (where he advanced to the final round and won the audience favorite prize), and the 9th Grzegorz Fitelberg International Conductor's Competition in Katowice, Poland (where he won First Distinction and the Youth Jury Prize). Born in Philadelphia to Ukrainian parents, Andrew is a graduate of Yale College, and holds a certificate in conducting from the Universität für Musik und Darstellende Kunst in Vienna, where he studied for two years as a Fulbright scholar, as well as a Masters degree from Northwestern University.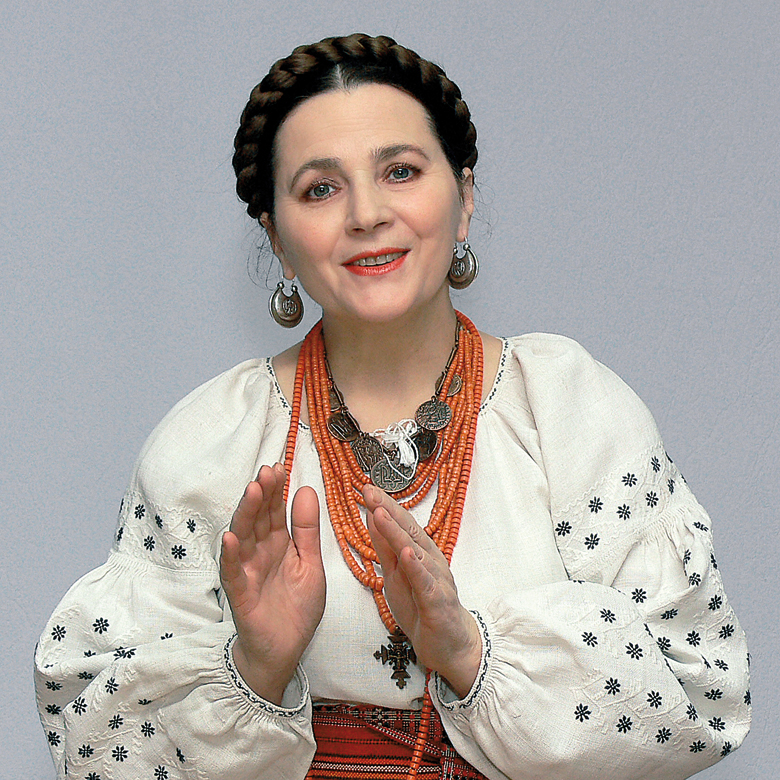 NINA MATVIYENKO
Completed her studies in Ukrainian philology at the Kyiv University in 1975. In 1968 she entered the vocal studio of the Ukrainian State Folk Choir named after Hryhory Veriovka and soon became a soloist. In 1988 she was awarded with the Shevchenko National Prize. Her repertoire includes numerous Ukrainian folk songs. Nina is the first performer of works by the composers Yevhen Stankovych, Myroslav Skoryk, Iryna Kyrylina, Hanna Havrylets and many others.She has performed on television in numerous films and on radio. From 1966-1991 she was a soloist of the Ukrainian State Folk Choir and from 1968 she was part of the folk trio "Zoloti kliuchi". In recent times she has been performing with the Kyiv camerata orchestra, and the Kostyantyn Chechenya Early Music Ensemble. She has performed in Mexico, Canada, United States, Czechoslovakia, Poland, Finland, Korea, France, and Latin America. She has numerous recordings of Ukrainian folk song.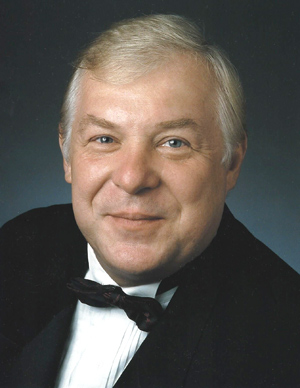 STEFAN SZKAFAROWSKY
Bass Stefan Szkafarowsky has been praised for the beautiful quality of his bass voice as well as for his impeccable technique. Here in the 2017 -2018 season Stefan will make his debut with the Virginia Opera Company singing the role of The Old Hebrew in their production of Samson and Delilah. Stefan returns to the Metropolitan Opera to sing the role of The Bonze in Madame Butterfly. Stefan will debut at the Lviv Philharmonic Concert Hall in Lviv Ukraine in a solo recital. As a concert artist, Stefan has been a featured soloist with the Pittsburgh Symphony, National Symphony in Washington D.C., Minnesota Orchestra, St. Louis Symphony, Colorado Symphony, Hartford Symphony, Milwaukee Symphony and the Vancouver and Montreal Symphonies. He has worked under the batons of Maestro James Levine, Plácido Domingo, Michael Lankaster, Mstislav Rostrapovich, Leonard Slatkin and Michael Tilson Thomas. A native of New York, Mr. Szkafarowsky attended the American Opera Center at Julliard, and the Westchester Conservatory of Music. He is a recipient of grants from the Sullivan Foundation and the Tito Gobbi Award from the Rosa Ponselle Foundation. He is also a regional winner of the Metropolitan Opera Auditions.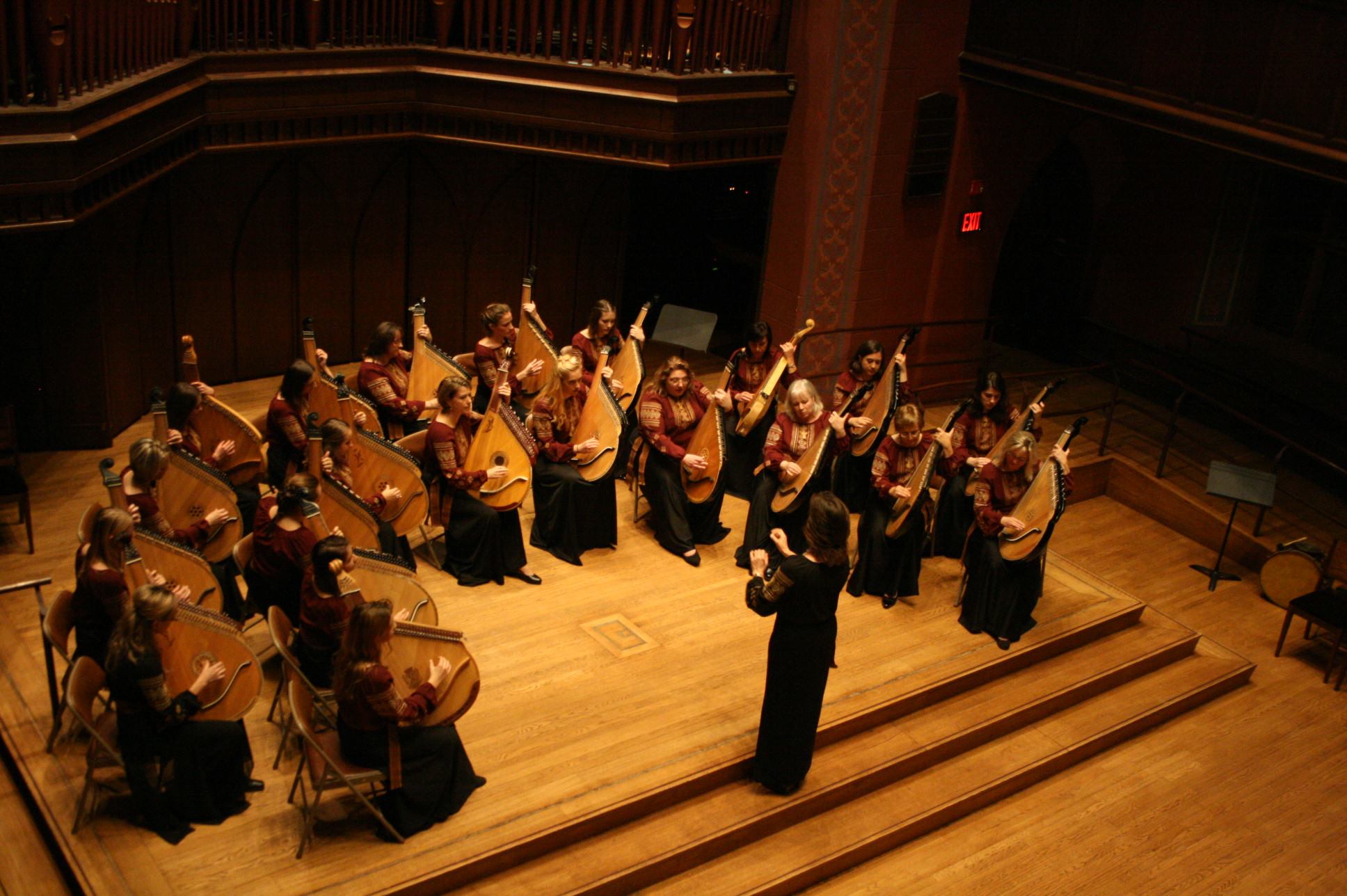 WOMEN'S BANDURA ENSEMBLE OF NORTH AMERICA
Works not only to preserve the Ukrainian musical tradition, but to update it, exploring the bandura's rich artistic possibilities - from the Baroque to the avant-garde. The WBE showcases contemporary works, classic pieces, and primeval melodies. The WBE is committed to involving youth in the bandura movement. The WBE comprises twenty members from the United States and Canada. The ensemble is divided into four Regional Ensembles: " Chicago " East Coast: Hartford/New York " Toronto " Midwest: Cleveland/Detroit/Pittsburgh The Regional Ensembles engage in public outreach and have their own performances. Thanks to extensive 19th- and 20th-century ethnographic efforts, both folk and art music are extremely well-documented, giving musicians access to a rich musical history. Through these melodies, one accesses the collective consciousness of a nation, and hears it evolve from fields, to villages, to industrialized cities and the global stage.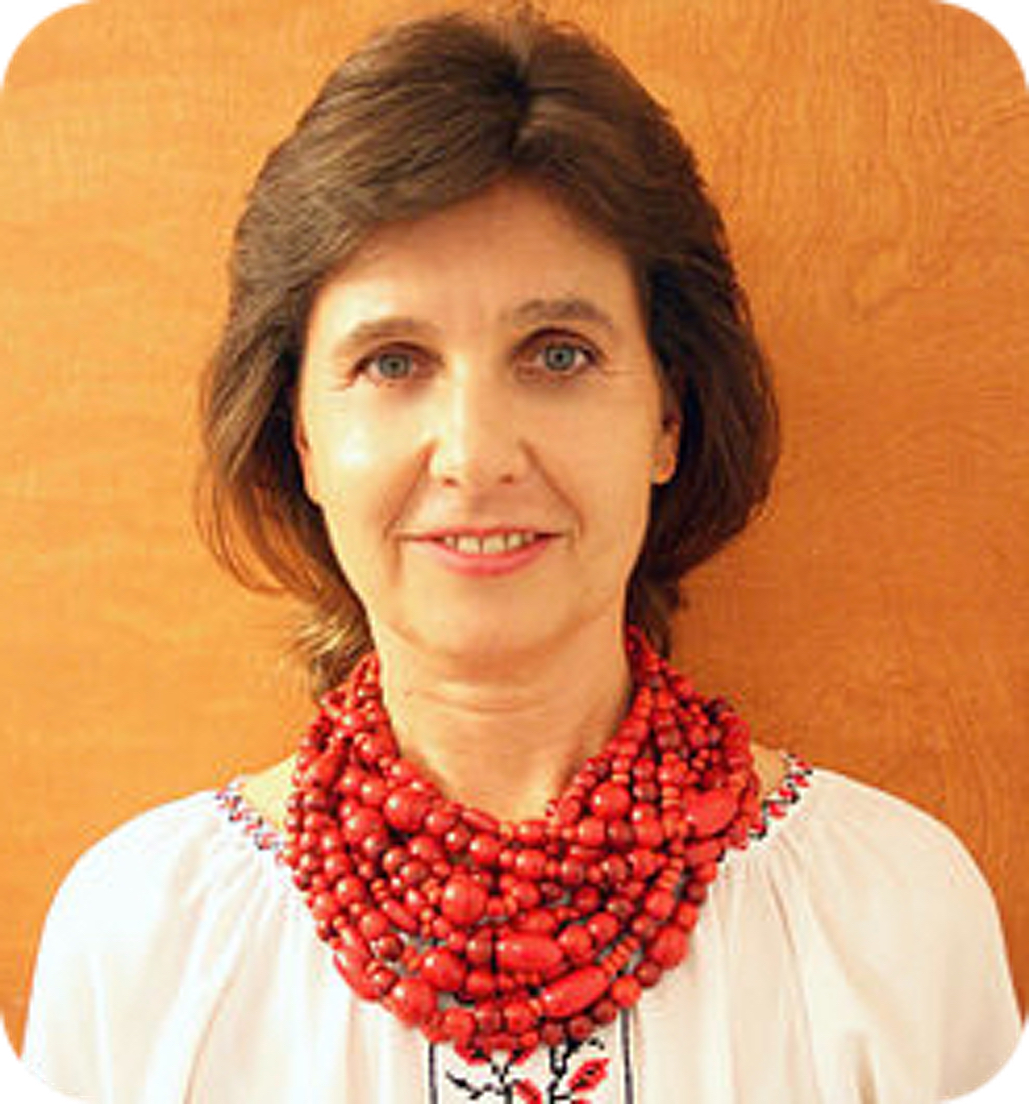 OKSANA RODAK
As a conductor and music educator, Oksana Rodak has worked in Canada, the United States and Europe. Oksana is a graduate of the University of Toronto where she received her Bachelor and Master of Music degrees. She obtained a Certificate in Piano Performance from the Royal Conservatory of Music in Toronto and studied choral conducting and bandura at the Tchaikovsky National Music Academy of Ukraine.  Oksana  has held positions as Artistic Director of Young Naperville Singers, Artistic Director of the Cantate Children's Choir, Conductor with Anima - The Glen Ellyn Children's Chorus, and Coordinator of Children's Music at the Fourth Presbyterian Church of Chicago. Oksana began playing bandura in the  ODUM Hnat Khotkevych Bandura Ensemble of Toronto. She is the winner of the Glenn Gould Memorial Scholarship and Leslie Bell Conducting Prize.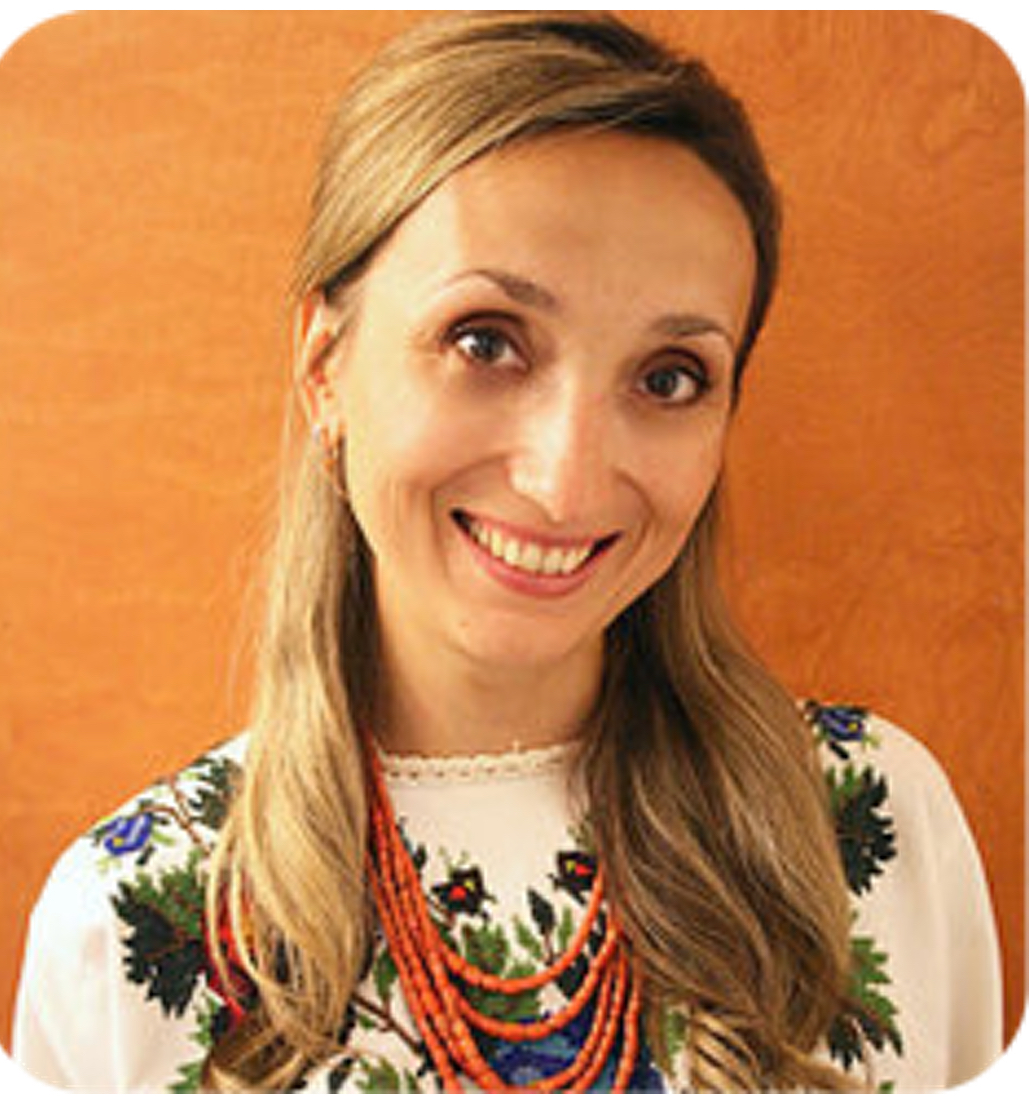 OKSANA ZELINSKA
A graduate of the Performance Diploma Program at The Glenn Gould School of The Royal Conservatory of Music (Toronto) and  the recipient of numerous awards and scholarships in both Classical Voice and Grand Opera at the Kiwanis Music Festival of Greater Toronto. In 2005, she obtained her Bachelor of Music through the Thompson Rivers University in BC. The same year, she became a teacher of voice and piano and later a Head of the Voice Department at the Merriam School of Music, Oakville (Ontario). Oksana started her music education at the age of six when she began to play piano and the Ukrainian national instrument, the bandura, under her mother's tutelage, an experienced bandura teacher in Ukraine. In 1993, she graduated from the Secondary State Boarding Music School in Lviv (Ukraine) and in 1998 was accepted to The Lviv State Academy of Music where she studied with Oksana Herasymenko, a renown teacher and a well-known composer of contemporary bandura music.  A well-known instructor of bandura with over 15 years of teaching experience, in 2001, Oksana began teaching bandura and voice at "Zoloti Struny" Bandura Capella established in Toronto by her late mother Vira Zelinska, and as of 2012, took over the role of an artistic director and a conductor at the Vira Zelinska Ukrainian Youth Bandura Capella "Zoloti Struny". ​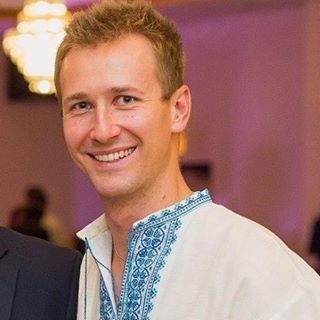 GEORGE WYHINNY
Originally from the suburbs of Chicago, George's formal acting training began at the National High School Institute Theatre Arts Division at Northwestern University (also known as Cherubs). He received conservatory acting training from the London Academy of Music and Dramatic Art (LAMDA). Returning to the states, George attended Stanford University, obtaining his B.A. with Honors. He wrote, produced, and performed in his undergraduate thesis titled Secrets of the Forest: a thirteen-character one-man play about Ukraine in the late 30s and early 40s. He currently lives in Los Angeles pursuing a career in acting and producing.